Regular price
Sale price
$7.99 USD
Unit price
per
Sale
Sold out

Authentic Syndicate Trading Co Process Butter is all natural, smooth and soothing. Use as an everyday moisturizer, process butter during a new tattoo and for healthy tattoo aftercare. Our Original Process Butter is loved by tattoo artists and their clients alike.

Tattoo Process Butter (original scent coconut/ vanilla) 2oz or 8oz
Before. During and After.
Ingredients: Naturally Refined Shea Butter, Virgin Argan Oil, Golden
 Jojoba Oil, Vitamin E Oil, Sweet Almond Oil, Apricot Kernal Oil, Avocado Oil,
 Pumpkin Seed Oil, Grapeseed Oil, Hempseed Oil.
Share
View full details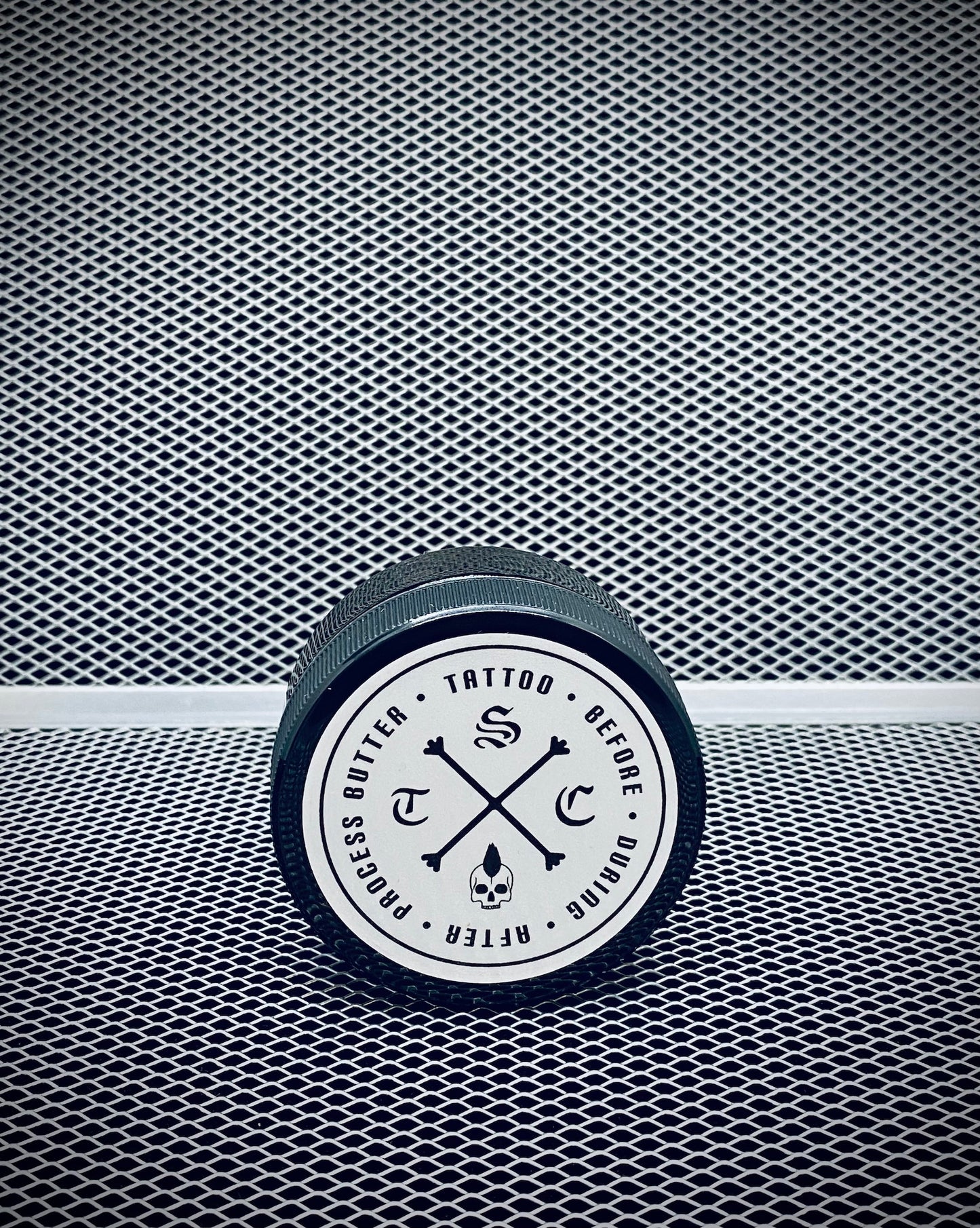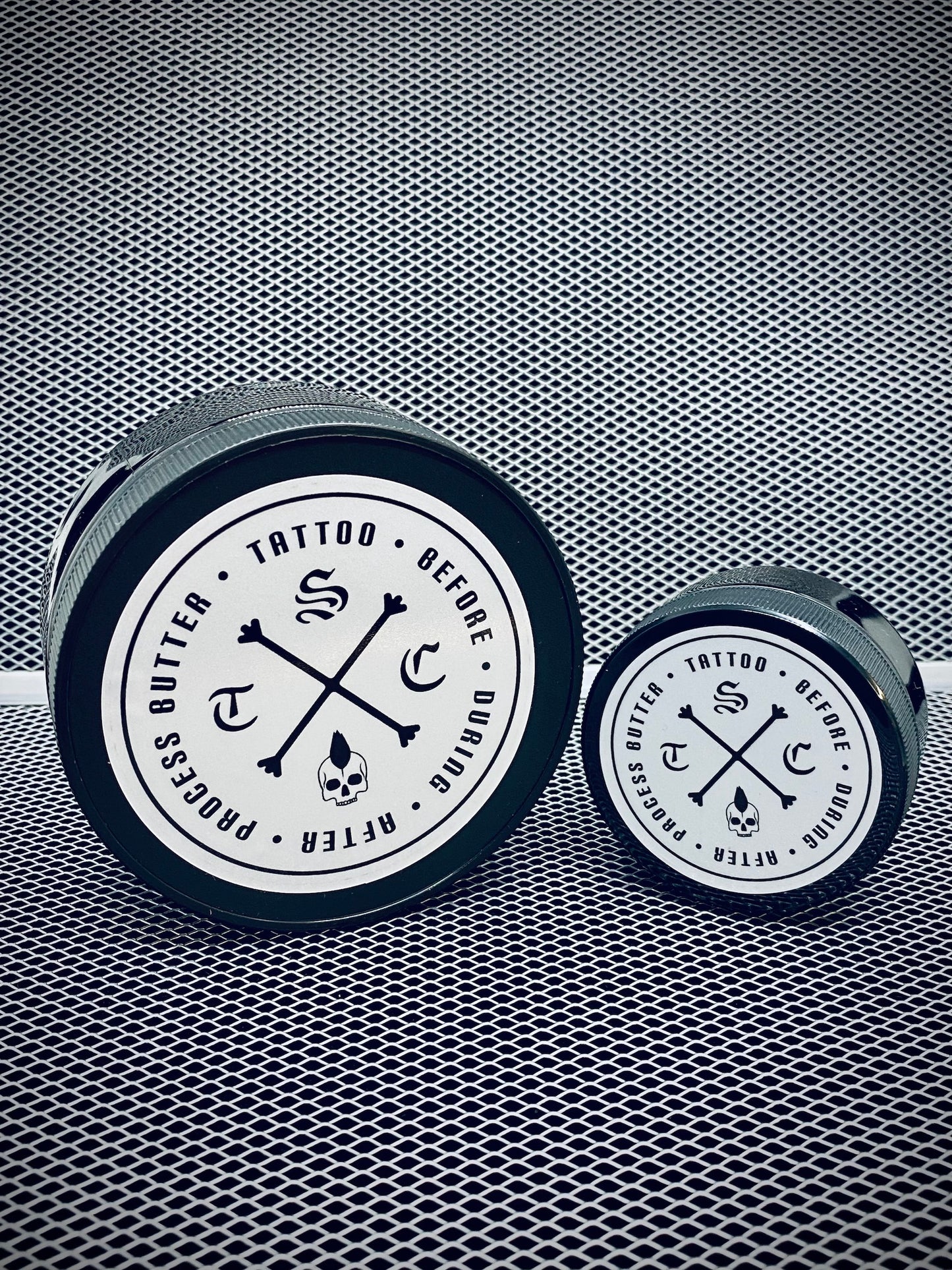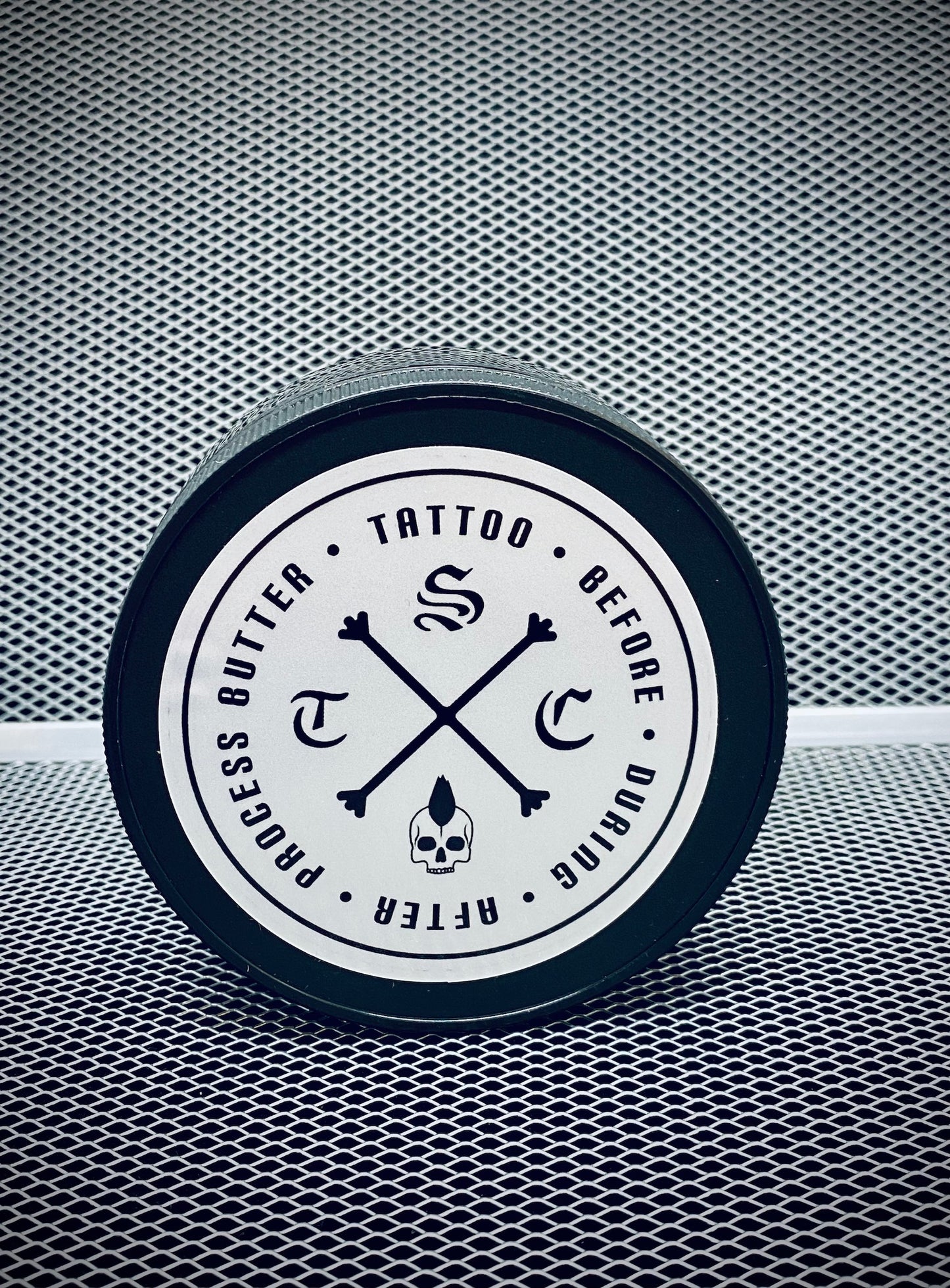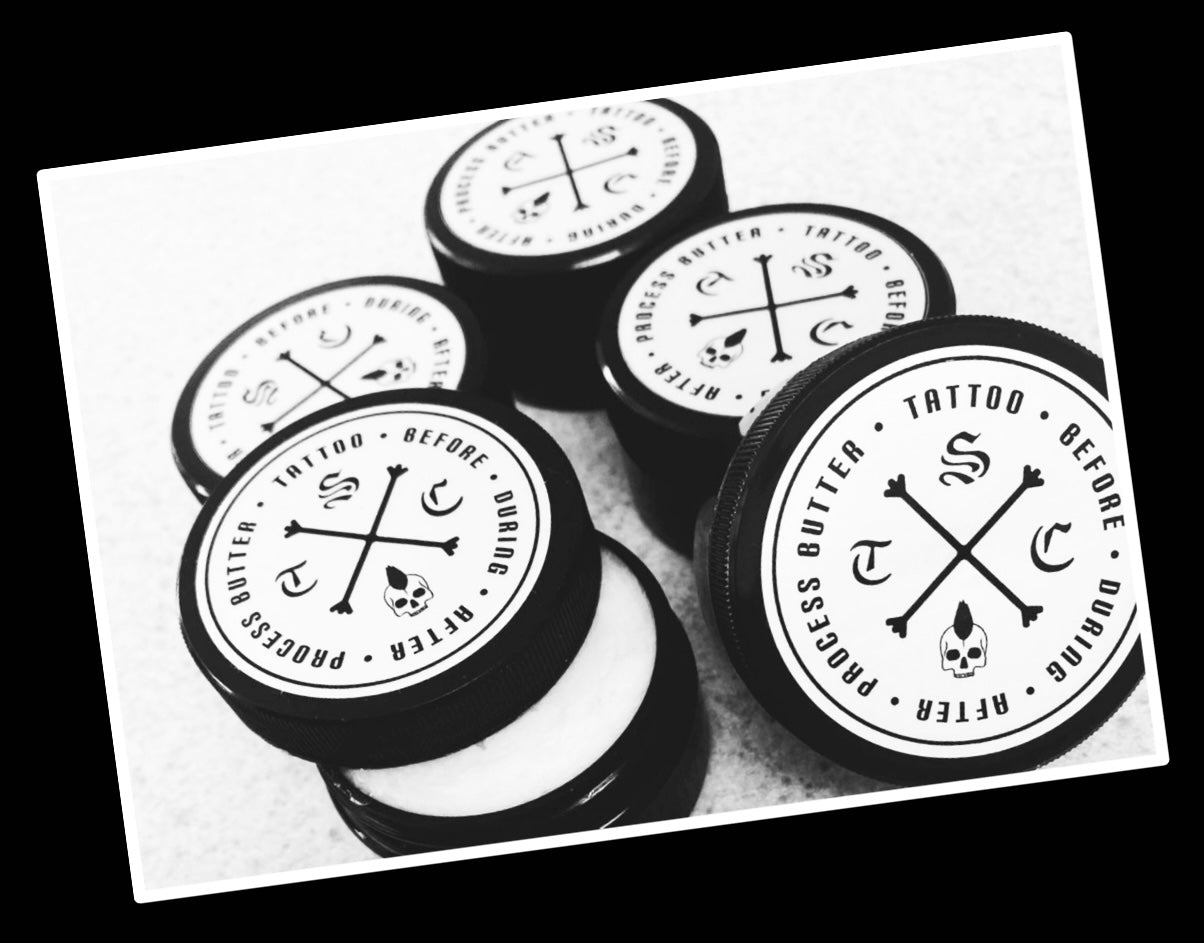 Best Ever!!!
As a professional in the tattoo industry, I have tried and tested various aftercare products. However, my love for the syndicate tattoo balm knows no bounds. It not only keeps my clients' tattoos fresh but also aids in their healing process. The effectiveness of this tattoo balm has made it my favorite among all the other products I have ever used. Its ability to enhance the longevity of tattoos has made it a must-have for every tattoo enthusiast.
Love this product
Im a Tattoo Artist and I love using this product! I love how smooth it is on the skin, the smell and it helps the ink not be as runny when tattooing. Definitely recommend!
Excellent butta
I don't normally use butters and glides, but when I do, I use syndicate trading company's butters and glides.
Love it
Hands down the best aftercare I've ever used!
👻
This is an amazing product! I use on my tattoos & a little does go a long way! Also keeping it looking fresh!